Table with glass and a little wood box. Image rendered with old yafray engine.
Updated with new file for sweethome3d (sh3d). The file has a new UVmap for the wood texture.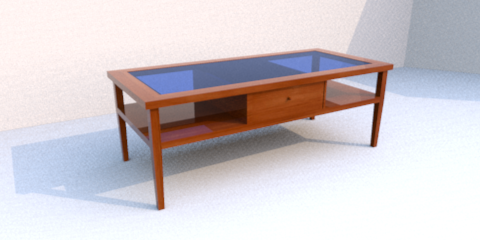 Image rendered with sunflow from sweethome3d
Downloads
Download all the models
You can download all the models, furniture and textures of this site in a single file -> Read more
If you want furniture for Sweet Home 3D
I have done some comercial models for Sweet Home 3D based on IKEA designs, Click here to get them!