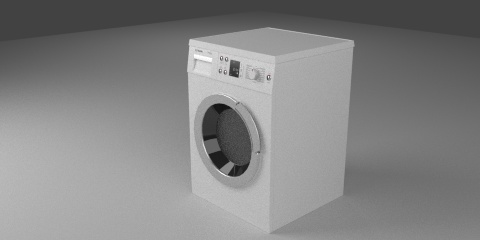 A lowpoly clothes washing machine, the image above has been rendered with Blender and Cycles. A simpler version of the model has been created with the collaboration of Emmanuel Puybaret for Sweet Home 3d with most of the details in the texture. You can see a real time screenshot from Sweet Home 3D below.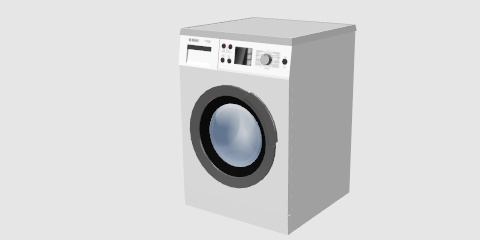 Downloads
Or download all the models
You can download all the models, furniture and textures of this site in a single file -> Read more
If you want furniture for Sweet Home 3D
I have done some comercial models for Sweet Home 3D based on IKEA designs, Click here to get them!