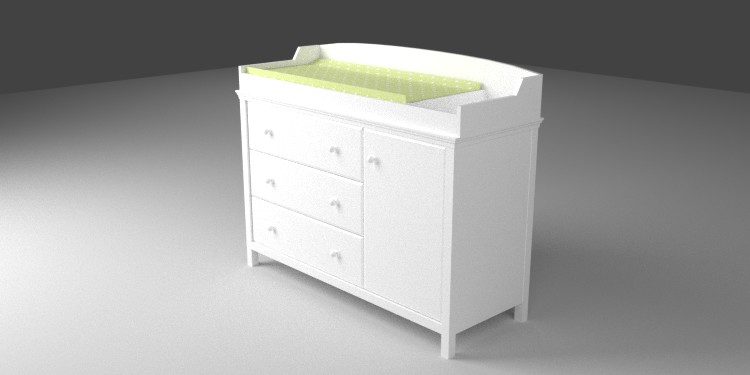 A new 3d furniture for the collection. This is a changing table for babies or a baby changer, It's the type of table that you should find in the baby's bedroom or in his parent's room. The model is low poly and I did it for Emmanuel Puybaret (Sweet Home 3D developer), the model has a jpg image texture. The image above has been rendered with Blender and Cycles. Added a new version for Blender 2.8.
Downloads
If you want furniture for Sweet Home 3D
I have done some comercial models for Sweet Home 3D based on IKEA designs, Click here to get them!