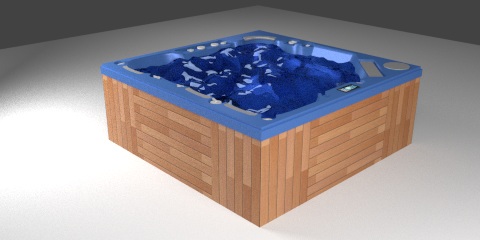 A new model for the leisure time, a jacuzzi. The wooden parts are synthetic, and all the knobs and fountains are hard plastic.  The image above has been rendered with cycles.
Originally I made this model for Sweet Home 3d with the collaboration of Emmanuel Puybaret (Sweet Home 3d developer).
Downloads
Or download all the models
You can download all the models, furniture and textures of this site in a single file -> Read more
If you want furniture for Sweet Home 3D
I have done some comercial models for Sweet Home 3D based on IKEA designs, Click here to get them!