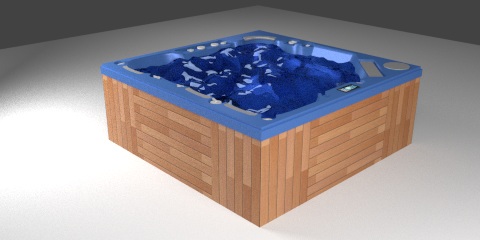 A new model for the leisure time, a jacuzzi. The wooden parts are synthetic, and all the knobs and fountains are hard plastic.  The image above has been rendered with cycles.
Originally I made this model for Sweet Home 3d with the collaboration of Emmanuel Puybaret (Sweet Home 3d developer).
Downloads
If you want furniture for Sweet Home 3D
I have done some comercial models for Sweet Home 3D based on IKEA designs, Click here to get them!